ABC Western Qld By Blythe Moore 26 Feb 2016, 3:27pm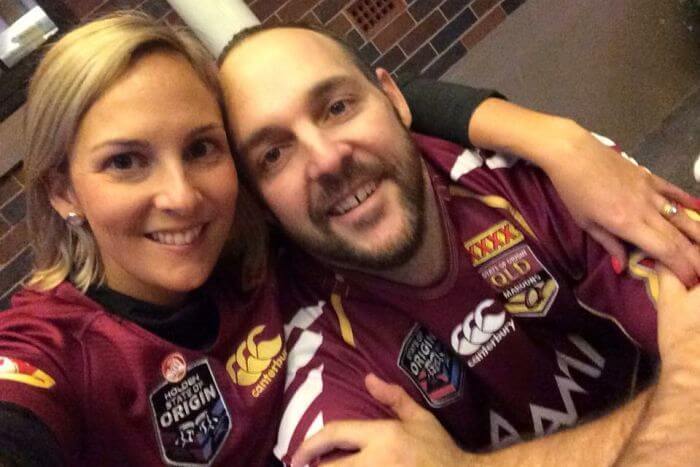 When Ryan Savage was growing up there was nothing he loved more than tormenting his little sister.
Whenever the family drove past a McDonald's restaurant Ryan would point, flash a cheeky grin and say 'That's the one'.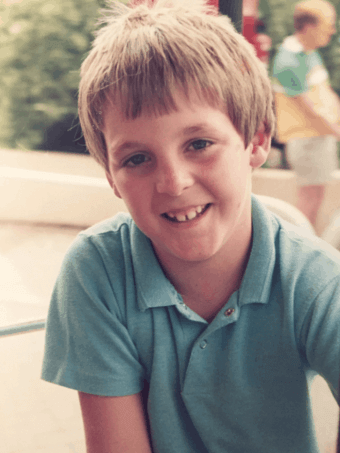 "He used to always tell me I was adopted," his little sister Amy said with a laugh.
"[He said] I was found in a wheelie bin at McDonalds, all covered in lettuce and mayonnaise, and they thought they'd better take me home."
The Savage family shared their memories of Ryan for the first time after he was killed in Cairns earlier this month where he had been for a buck's party.
He was run over by northern region assistant police commissioner Paul Taylor who was arriving at work just before 4:30am on February 15.
It was believed Ryan was lying on the driveway of the police building when the incident occurred.
Big brother protected siblings
When the chips were down Ryan was always the first to jump in and defend Amy, and little brother John.
"He was a great big brother, he was very protective of John and I," Amy said.
"I remember he was always protecting John at school and anytime anyone gave me a hard time, I'd tell him about it, and he'd be pretty keen to sort it out for me."
John spent part of his early life in hospital and when he was back to health he returned to school where Ryan made sure the bullies gave his little brother a wide berth.
"He didn't let anyone pick on me because I had a couple of scars on my head, so he was always there to fight my battles, which was pretty cool," John said.
Ryan's protective nature also extended to his mum, Nancy.
"He was my champion, he was a mum's boy," she said.
"He protected me and he would have fought Muhammad Ali for me; he was a big bear."
Finding love in Longreach
Ryan went to primary school in Longreach in western Queensland then attended St Joseph's Nudgee College in Brisbane for high school, following in the footsteps of his father Brian.
After school, Ryan returned to Longreach to look for work.
He met a beautiful girl named Leisa and told her he threw the best parties in town
Ryan invited her to come around some time.
"We actually just sat outside and talked all night," Leisa said.
"I was living overseas at the time, so I went back overseas and Amy taught him to use email so he could email me while I was over there.
"We chatted a lot while I was over there and then I came home because … I think we were meant to be together."
Ryan and Leisa married in 2005 and had two little boys, Will and Joel.
At least five out of seven nights he would lie with the boys until they fell asleep.
Devoted dad tucked sons in bed
Leisa said he was a devoted father.
"If I said to him 'Joel's doing something at kindy today' he'd always turn up and sometimes there weren't many dads there," she said.
"On sports days he'd always come down and watch Will's race; he loved doing that.
"He didn't mind ever, he'd just get away from the shop."
Leisa said one of Ryan's great joys in life was tucking the boys in at night.
"At least five out of seven nights he would lie with the boys until they fell asleep," she said.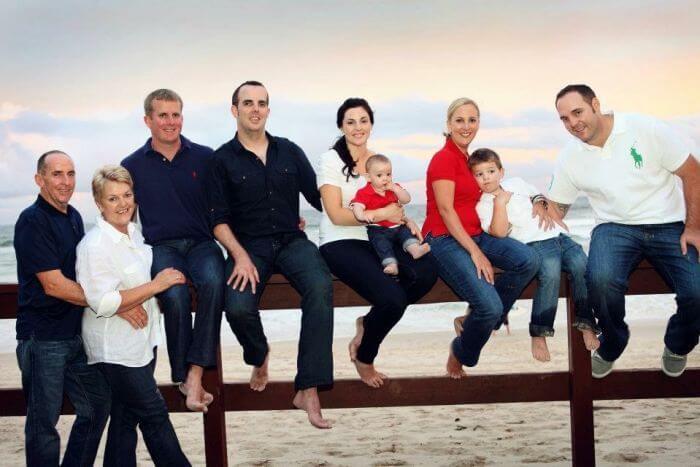 Continuing a Savage family tradition
Ryan and Leisa eventually took over the family butcher shop in Longreach, which has been in the Savage family for five generations.
"It was terrific, it was what we planned all along," Ryan's father Brian said.
"He was a great mate as well as a son, and taking over the shop was just the icing on the cake.
"It was just fantastic; he was doing a good job."
Brian said his son was always generous with his customers, particularly those who were doing it tough financially.
The love and the support we've received gave us the courage to wake up each morning and face the day as it came.
"He was very generous, a very generous lad with a heart of gold, and he'll be missed," he said of his son.
"That's about all I can say. I miss him."
Saying goodbye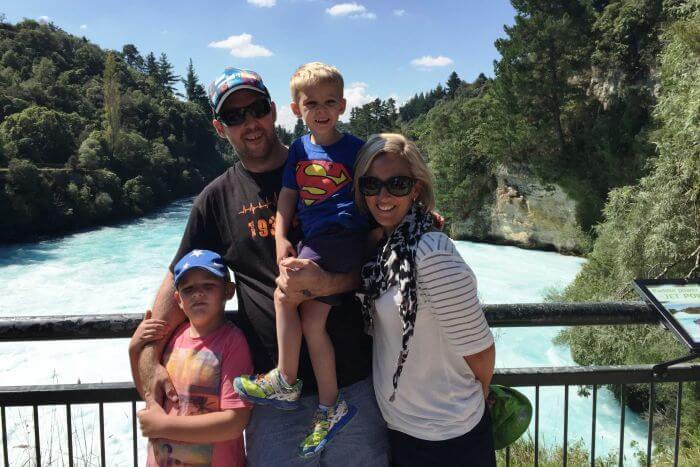 Nancy said her family had been overwhelmed by the kindness shown to them by the Longreach community in the wake of the tragedy.
"The love and the support we've received gave us the courage to wake up each morning and face the day as it came," Nancy said.
"All these wonderful people just came out of everywhere and nowhere and surrounded us with love.
"They protected and supported us and if ever we can repay in any way, we will do so."
Nancy said her heart went out to the police officer involved in the incident.
Ryan was farewelled in a service earlier this week in Longreach.