Can't see out your back window?  Have no idea where the kids are?  Is it safe to back up?
Has you're car had more hits than Elvis from you trying to Reverse Park into those tiny car parks ?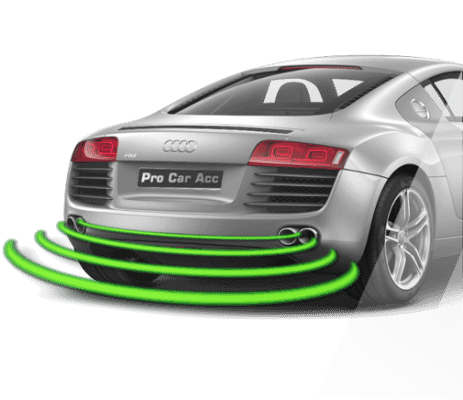 Do you dread that feeling of surprise when you Reverse Park your car and surprisingly hit something?
You're in total shock as you didn't see anything behind your car.  Were did it come from? was it a child or a pet ?
Remove the frustration and install a Quality Set of Front Parking Sensors, this could just save a life, and eliminate the Frustration,
Time and Money!
Valuable Time back in your hands, not having to waste time dropping your car off to a repair shop for damage that could be prevented..
Our Quality Front Parking Sensors is more than capable of saving you money on repair costs, as it will give you an audible warning to notify you of children and obstacles behind your car to help you reverse out of the drive way safely and offer the benefits of reverse park with ease.
This set of Quality Front Parking Sensors will get you out of trouble, whilst keeping your family safe, way before you're up for a costly
Bumper Bar or insurance claim .
Not to mention how much easier it will be to Reverse Park your car into those tight car spots Now…
Order Your Quality Front Parking Sensors Today and receive a 30% Discount while stock last!  This offer
is limited to stock!

Your family spends the most time around your car. Get your Car Reverse Camera Today and keep your family safe…
Show Me How They Work